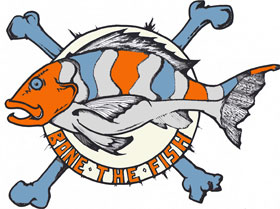 What is Bone The Fish?
Welcome to a community website for media fans, that specifically explores when, if ever, TV Shows, Celebrities, Music Groups, Movies Series and Websites have passed their prime. Here you'll find a wide range of humorous, insightful, and cutting criticism on media that has lost it's way.
Bone the Fish (BTF) is a place for people to discover, share their views and specifically explore when, if ever, TV Shows, Celebrities, Music Groups and Movies Series have passed their prime. You won't find editors at Bone the Fish - we're here to provide a place where people can collectively determine the value of media content. How do we do this? Everything on BTF is submitted by our community (that would be you). Once something is submitted, other users can see it, comment and vote.

A Random Sampling of Content
| # | TV Shows | Random Reason | Why | Votes | Vote |
| --- | --- | --- | --- | --- | --- |
| Celebrities | Music Groups | Movie Series | Random Topics |
| --- | --- | --- | --- |
| | | | |
Who said you can't coin your own term? What is "Boning the Fish"? It's a moment. A defining moment when you know that your favorite TV Show, Celebrity, Movie Series or Music Group has reached its peak. That instant you know from now on...it's all downhill. Some call it a climax of sorts. We call it "Boning the fish". From that moment on things will simply never be the same.